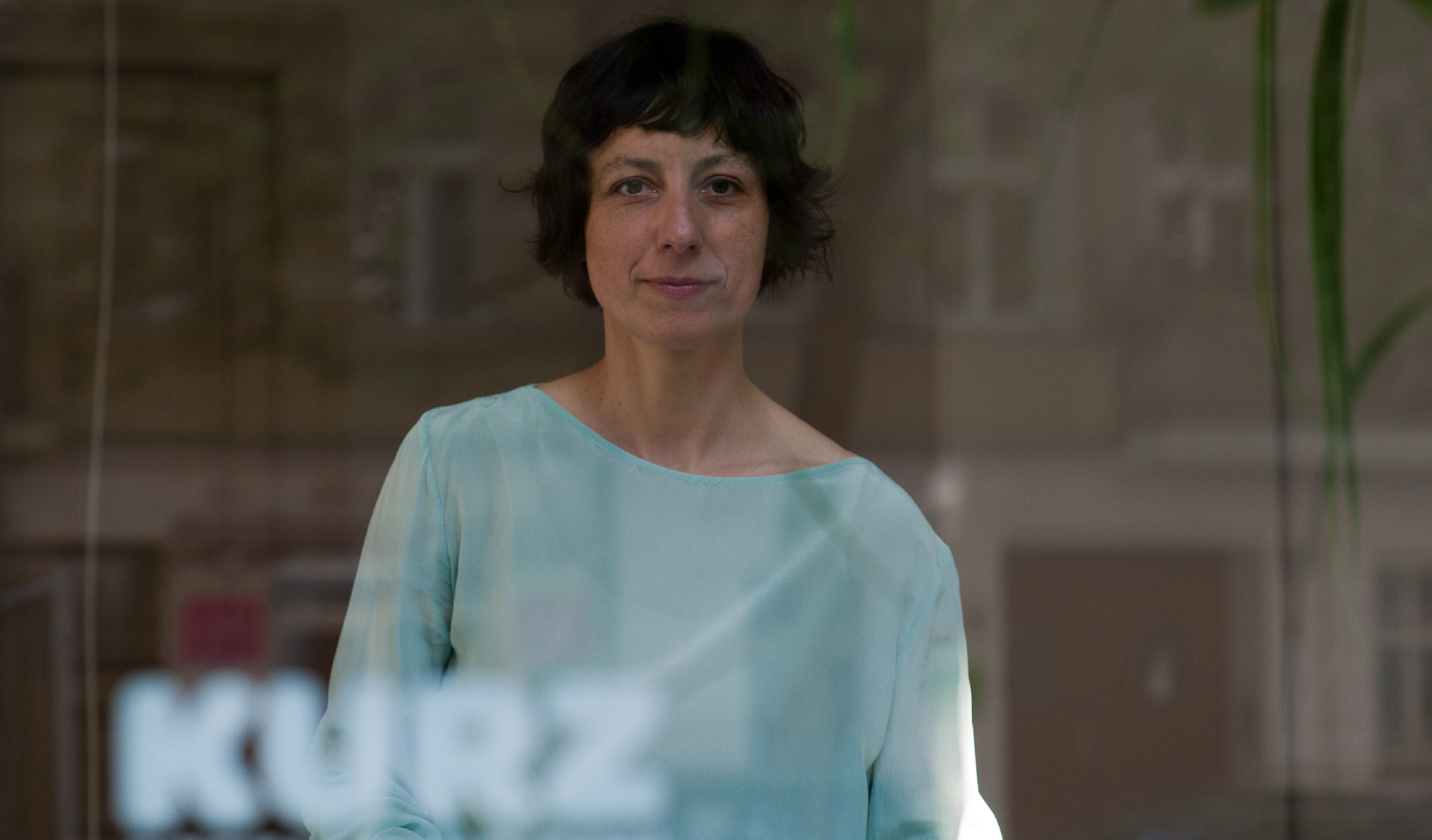 Getting in touch
Berlin-based (Prenzlauer Berg), we have a strong presence in London serving UK clients. Drop us a line to set up a meeting.

Kurz Gestaltung
Carolin Jap Lim
Husemannstrasse 26
D-10435 Berlin
+49 (0)30 44047683
About the studio
Kurz Gestaltung is a Berlin-based graphic design practice founded by Carolin Kurz (now Carolin Jap Lim) accompanied by a cast of further specialists. We create printed and digital graphics for businesses and cultural organizations in the British and German markets. We are proud to maintain long-term partnerships with many of our clients. Every project, whatever its size or complexity, gets the same high-level dedication and care. The use of typography is a strong focus.
Carolin studied visual communication at the Royal College of Art, London, the London College of Communication, and the Fashion Institute of Technology, New York between 1994 and 2000. She worked for art and design publisher Booth-Clibborn Editions in London before moving to Berlin in 2001. Here she set up a design studio, initially in partnership, then solo since 2007. She has over fifteen years' experience working with the corporate and cultural sectors.
Services
For every project, we assemble a bespoke team of experts from our pool of associate designers, photographers, illustrators, copywriters and programmers; for every client we are focused on developing made-to-measure outcomes.


Consulting, concept development and art direction


Design and realisation

Project management
A selection of our clients
 
Authors & artists
DD Handon, Frankfurt / Main
Eve Sussman & the Rufus Corporation, New York
Fernando Botero, New York / Paris
Klaus-Martin Treder, Berlin
Mario Asef, Berlin
Nathalie Grenzhaeuser, Berlin
Raïssa Venables, New York
Sonja Klee, Schwäbisch Hall


Companies
Hafendörfer Bäckerei & Konditorei (Bakery), Stuttgart
Hess Blumen Pflanzen Leben (Hess Flowers Plants Life), Stuttgart
Hermes Hausverwaltung AG, Berlin
Radiologische Praxis Klier Hofbauer (Radiology practice), Stuttgart
KLH Sustainability, London
KURZ blumen (Flowers), Stuttgart
Lambsdorff Rechtsanwälte (Law firm), Berlin
Meyer-Köring Rechtsanwälte | Steuerberater (Law firm), Berlin / Bonn
Momentum structural engineers, London / Bath
Villa Grisebach Auctions, Berlin


Galleries, museums & publishers
Berlinische Galerie, Berlin
Booth-Clibborn Editions, London
carlier | gebauer, Berlin
Deutsches Hygiene-Museum, Dresden
Hatje Cantz Verlag, Stuttgart / Berlin
KAI 10 | Arthena Foundation, Düsseldorf
Kunsthaus im Kunstkulturquartier, Nürnberg
Kerber Verlag, Bielefeld / Berlin
Royal College of Art, London
Sammlung Würth, Schwäbisch Hall


Institutions
AGD (Alliance of German Designers), Braunschweig
Federal Foreign Office, Berlin
Department of Culture, Media and Sport, London
Designing Buildings Wiki, London